Try Before You Buy!
We have a full range of proteins for you to choose from. We understand that dogs, and cats have sensitive tummies just like us, so we have novelty proteins for you to try if your dog or cat has intolerances to some of the proteins we sell.
PICK UP ONE OF OUR SAMPLES FOR ONLY £5. AVAILABLE IN ALL FLAVOURS. EACH SAMPLE GIVES UP TO 6 SERVINGS FOR SMALL DOGS AND CATS.
Join the Broth Revolution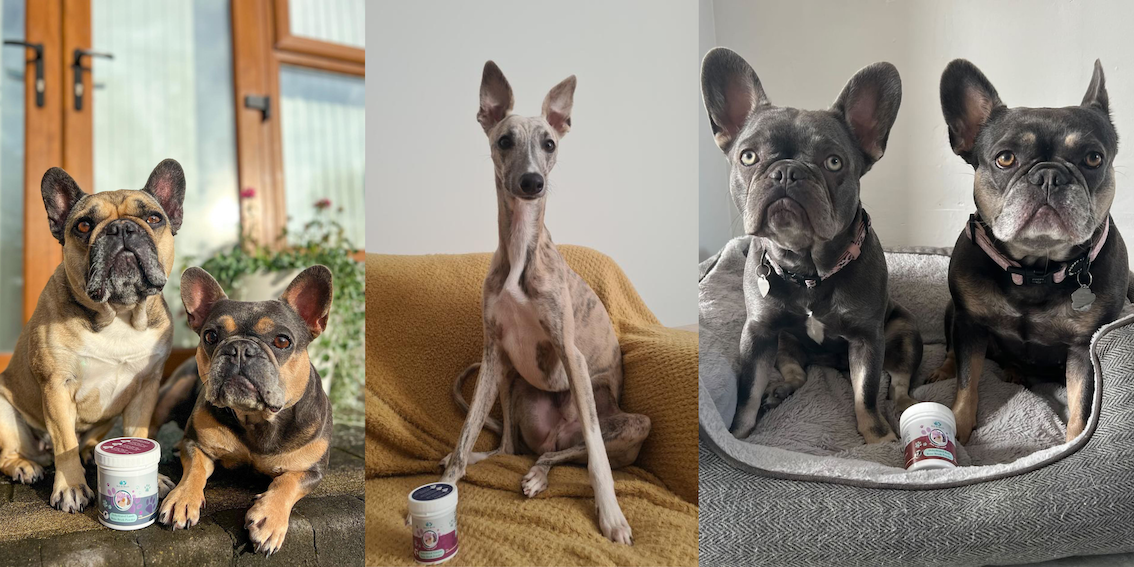 Bone broth for dogs is a super food supplement that should be added to every dog's diet every single day. Bone broth for dogs is backed by vets all over the world and is now becoming the leading dog supplement.
For thousands of years our ancestors have been boiling up bones and water, enjoying broths as warm drinks or adding to food. We also know that our ancestors have used dogs for working and companions for thousands of years, so it's likely dogs have been enjoying broth for thousands of years too.
What is bone broth for dogs?
Bones slow boiled or pressure-cooked with water and apple cider vinegar
Nutrients extracted from bones and transferred into broth
After cooling broth forms a jelly
Bone broth is simply animal bones added to water with a little apple cider vinegar and boiled for a long time, usually between 12-24 hours. During the process of boiling, vital nutrients are extracted from the bones and transferred into the liquid. Once the boiling has completed, the broth is then cooled. On top a fat layer is formed, this is removed and then underneath there should be a thick collagen jelly. The more jelly there is the more collagen present.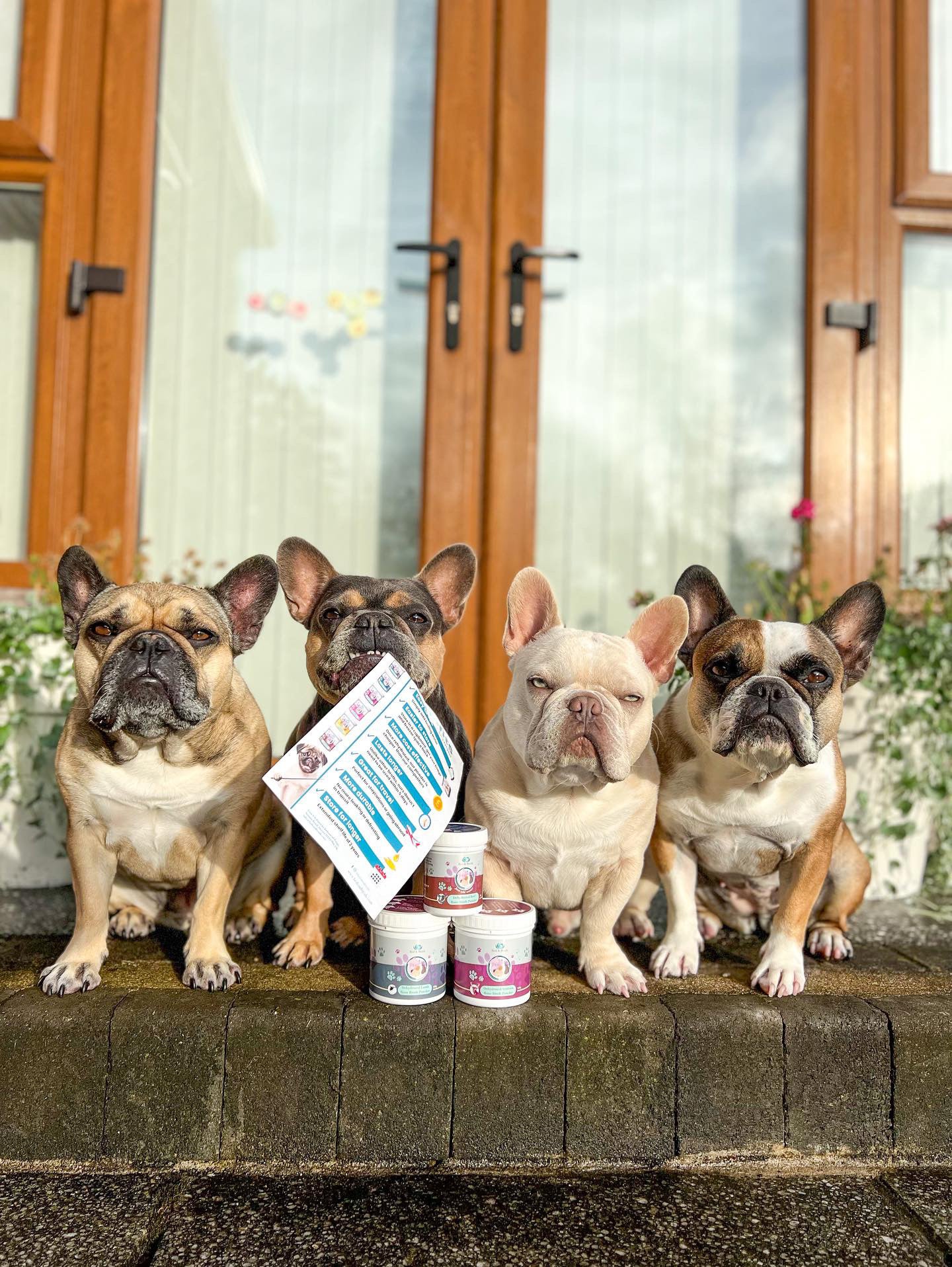 What are the benefits of bone broth for dogs?
Maintains gut function
Reduces inflammation in the gut
Supports joints and ligaments
Healthy coat, skin and nails
Nourishing and rehydrating
Weight management
Dogs simply love broth!
Broth itself contains lots of proteins that are vital for the health of your dog. It is these proteins that can help reduce inflammation in the body particularly the gut, and the joints and ligaments. Some of these proteins are called collagen, hydroxyprolin, glycine and many more. There are also amino sugars called glucosamine and chondroitin. You may have heard of these before in supplements for dogs. They are commonly given for joint and hip care. Broth naturally contains these vital amino sugars.
Click here to read more about the benefits of broth for dogs
How much bone broth should I give my dog?
One serving of broth daily
Every day for consistency
Make sure to follow the feeding guidelines on weight
A common question we are asked is how much broth should I give my dog. We recommend following the serving guidelines with your samples to tell you how much broth you should give your dog by weight. It is important to follow these guidelines as our broth is a premium, high quality broth and is in its most concentrate form. We use human grade bones and therefore our broth can be strong. If you are new to trying our brand, then we recommend that you introduce broth slowing to your dog by trying them on only 10ml a day and then increasing over time. This will help your dog to build up tolerance and enjoy the health benefits of broth.
Fantastic service. Great advice and support. The products were excellent and well packaged. I recommend this to my friends with stomach issues, bloating, wind, cramps, DD and all the health benefits. Was emailed, messaged and the whole experience made me feel cared for! Excellent!
I discovered Boil and Broth after researching about gut health. The products not only do you good, but are also delicious! Rachel is very passionate and knowledgeable, making it a joy to order. Boil and Broth deliver next day and the customer service is really good. Highly recommended.
I started on the broth after I came back from Holland. I had vomiting and diarrhea for over a week, and wasn't feeling well at all. Rachel suggested eating the broth and within a few days, I was feeling so much better. I kept up with the broth and never had the problems again.