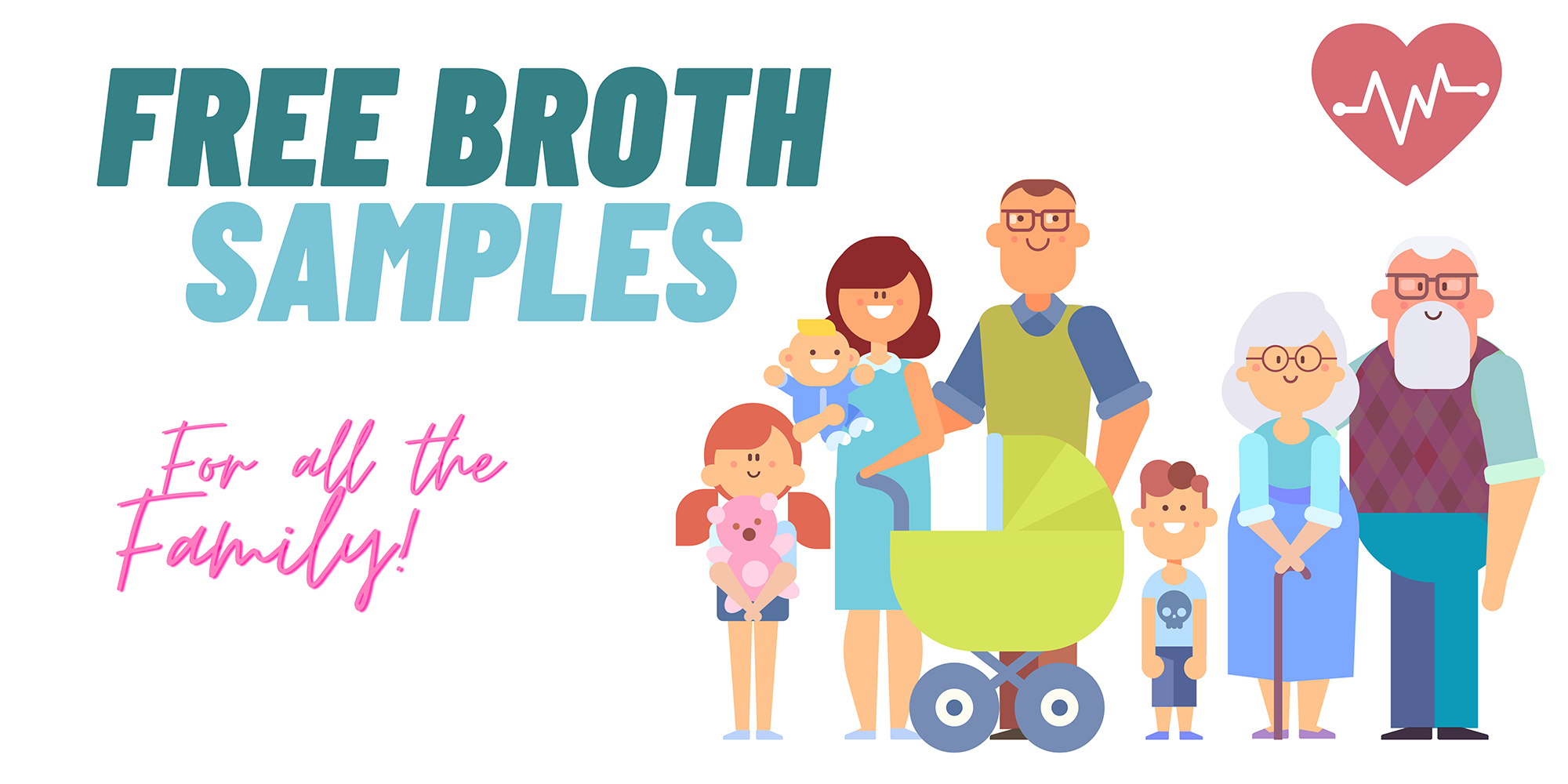 Claim Your Free Bone Broth Sample Today!
Rich, hearty, and brimming with nutrients, bone broth has been a staple of the human diet since ancient times. Now, we've made it easy for you and your family to enjoy its many benefits!
Our bone broth powder is carefully prepared to retain all the goodness found in traditional bone broth, but without the lengthy preparation time. Simply add a scoop to 100 ml of boiling hot water, give it a good stir, and enjoy!
We want everyone to experience the amazing benefits of bone broth for themselves, which is why we're giving away a free sample of bone broth to every customer. All we ask is for £1 to cover postage and packaging!
So, why wait? Claim your free sample today and try it out for yourself – your taste buds and your body will thank you for it!
Don't worry if you see prices listed. An automatic discount will be applied at the checkout, so when you select a sample, you'll only be charged £1.
Feel free to purchase any additional samples you like, but please keep in mind that each one will be £5, with the additional £1 for postage.
Please note that sample orders are the only time you can buy individual samples.
What makes our bone broth powder so good?
Wondering what makes our powdered bone broth such a great addition to your diet? Read on to find out!
Wholesome, warming, and oh so tasty
Our bone broth powder has a rich flavour that makes it an excellent base for various soups, sauces, and other dishes. It has subtle meaty undertones and a savoury aftertaste but is mild enough to suit virtually any taste palate.
It's not just for dishes, either – sip on it on a cold winter's day, and you'll be left feeling warmed and comforted from the inside out!
Keeps your family fit and healthy
Bone broth is prized for its rich taste, but it's also renowned for its many health benefits. Research suggests broth contains nutrients and minerals like collagen, gelatin, calcium, and magnesium, all of which our customers praise to support their:
Joint health
Gut health
Healthy skin
Immune system
Making our bone broth powder a part of you and your family's diet is the perfect way to get your daily dose of health benefits – and it tastes amazing too!
Ready to eat in minutes
Our dehydrated bone broth powder is quick and easy to prepare, making it easier than ever to enjoy. No need to defrost your pouch or use within 5 days, simply add boiling hot water and rehydrate your broth!
Made locally
We make our bone broth powders in Dorset, England, using ingredients sourced from sustainable farms. All our products are made from grass-fed animals and meet strict quality standards, so you can be sure you're getting all the good stuff with none of the nasties.
Browse our full range!
If you've already tried our broth and fallen in love with it, why not explore our entire range? We have plenty of tasty and nutritious broths, kefir juices, and supplements to choose from, so browse through our selection and find your next favourite!