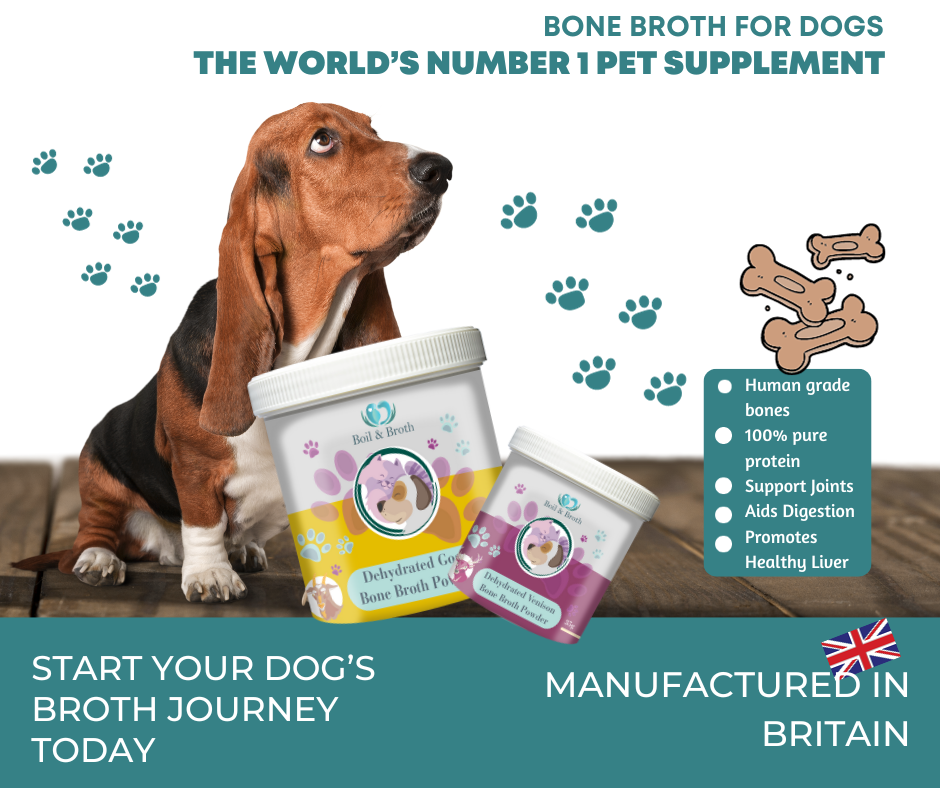 Bone broth specialists
At Boil and Broth, we specialise in making bone broth for dogs and we are the only UK bone broth manufacturer to obtain a dual food license to produce broth for the human and pet feed market.
Locally Dorset sourced bones
Human grade, not Cat 3 like other pet broths which are lower quality bones
Grass-fed, free to roam animal bones
No vegetables or seasoning
Pressure cooked and dehydrated to retain nutrients
Bone broth is an excellent source of added nutrition. To learn more about why bone broth is great for your dogs health, check out our blog.
Dried broth is sent via Royal Mail next day.
APHA License number: U1358565/PETP