Try this delicious beef and black bean sauce recipe. Use our beef bone broth for added nutrition. Perfect for the family.
INGREDIENTS TO MAKE BEEF AND BLACK BEAN SAUCE:
Crispy Beef
500g beef strips
300ml olive oil
40g cornflour
40g almond flour
40g chickpea flour
1 tsp salt
80ml of water
1 tsp butter
Stir fry vegetables
1 courgette diced
2 carrots diced
1 red pepper diced
1 boy choy sliced
1 leek sliced
Black bean sauce
150ml Boil and Broth beef bone broth – Buy here
1 tbsp sesame seed oil
2 tbsp white rice vinegar
2 tbsp apple cider vinegar
1 tbsp demerara sugar
2 inch fresh ginger root
4 garlic cloves
2 tbsp soy sauce
METHOD TO MAKE BEEF AND BLACK BEAN SAUCE
Start by preparing the battered beef. In a magic blender / nutri bullet add the flour, water and butter. Blend until all ingredients are combined. Empty the batter mix into a large bowl and add in the beef strips, turning them to coat in batter.
In a large frying pan, add the oil and heat on high. When the oil is hot turn the heat down to medium and add a couple of battered beef strips. Turn them as they cook and remove from the oil once browned. Leave on a plate to cool and repeat with all the beef strips.
Next prepare the sauce. Using a magic bullet / nutri bullet, add all the sauce ingredients and blend for 30 seconds. Shake the bullet and blend for a further 30 seconds. Leave to stand.
In a wok, heat a little oil and add the already diced and sliced vegetables. Cook for 3 minutes and then add the sauce. Cook for a further 2 minutes and serve with the crispy beef.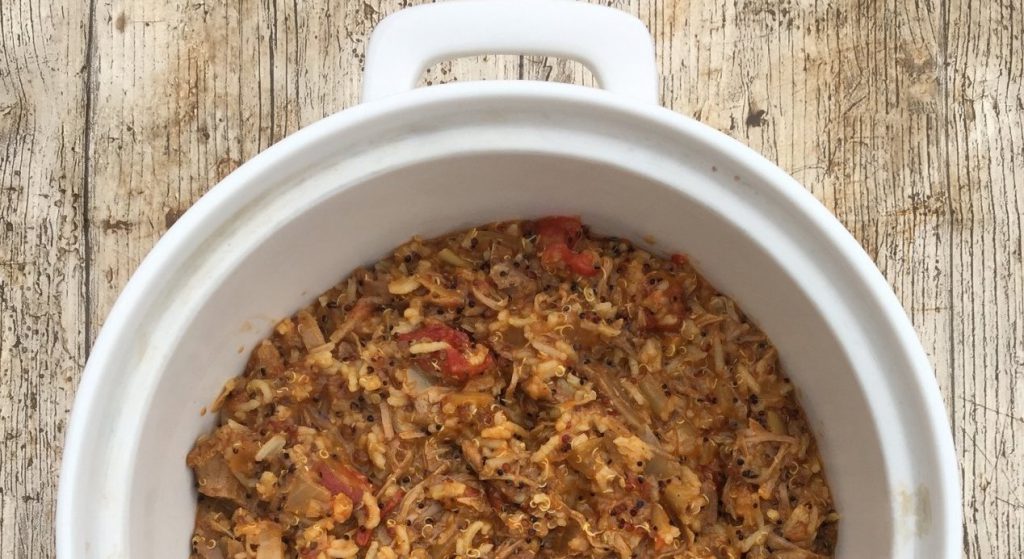 Fancy giving our turkey biryani made with chicken bone broth a try?